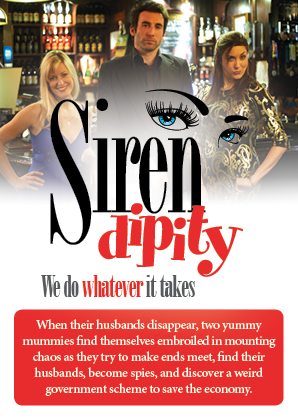 genre: screwball comedy thriller
In the once sleepy village of Sprocket, something strange is going on. Husbands lose their jobs and go missing on long fishy trips and wives who thought they were ladies of leisure are suddenly faced with trying to make a living and find their mates – without losing face.
So Penelope and Cindy create the Sirendipity agency – 'we do whatever it takes' to get your job done.
They find themselves in a world of sultry espionage, drunken ghosts, and curious rivalries with only their brains – and their beauty – as tools and talent to get them and their clients out of trouble.