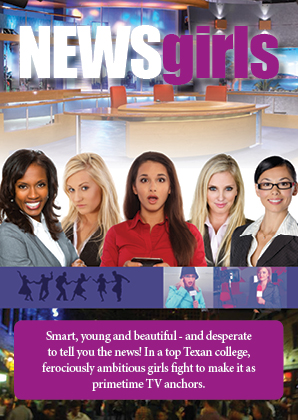 genre: comedy with politics, crime, and romance
Getting to the small screen in your living room is the goal of the Journalism department's latest bevy of beautiful wannabe news presenters. They will do almost anything to make it as TV anchors.
Newsgirls learn the dark arts of getting a good story as they toil through the night against a crazy schedule to put together a weekly one-hour show broadcast to the entire state of Texas.
The girls work hard and play hard, hanging out in bohemian cafes and swing dancing in Austin's Sixth Street clubs.
But as they report on Texan secession efforts and the whiff of corruption fuelled by oil and gas, in the heat of the action, the news girls sometimes go too far to get the story that their future careers depend on!